布村喜和 / 映画監督
Yoshikazu Homura / Film Director
About
3月19日生まれ。山口県出身。大阪芸術大学映像学科卒。 2017年3月19日、HOMURA & a 319 Filmworks Blue 設立。シネマトグラフ発明に始まる"相対的なる映画史"と、 インディペンデント映画やアートフィルムが接近を試みる"絶対的なる映画史"。 広い世界と無限の観客、しかし、自己の所在は依然として分からない。 ただ、映画をつくりつづける。生きている。
Born March 19th. I am from Yamaguchi Prefecture. He graduated from Osaka University of Arts and Sciences. On March 19, 2017, HOMURA & a 319 Filmworks Blue was founded. "Cinematograph" Relative movie history starting with invention, "absolute movie history" where independent films and art films try approaching. Wide world and infinite audience, but I still do not know where I am. However, he continues to make movies. I am still alive, today.
Award
DAIGEI FILM AWARDS 2013 上映
ぴあフィルムフェスティバル2014 1次審査通過
日本芸術センター 第六回映像グランプリ 本選上映
第3回 三軒茶屋映像カーニバル 奨励賞受賞
(映画監督・松井良彦氏 選出)
YCAM10th FILM by MUSIC
「架空の映画音楽の為の映像コンペティション」入選
(音楽家・坂本龍一氏 選出)
DAIGEI FILM AWARDS 2013
 / Screening
PFF 2014
 / First pass judging
The 6th Video Grand Prix of the Japan Art Center
 / Screening
The 3rd sangenjaya cinema carnival
 / Incentive Award (Yoshihiko Matsui selected)
YCAM 10th FILM by MUSIC
"Video Competition for Fictitious Film Music"
 / Winning (Ryuichi Sakamoto selected)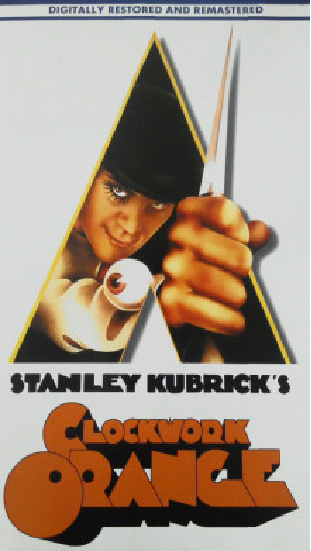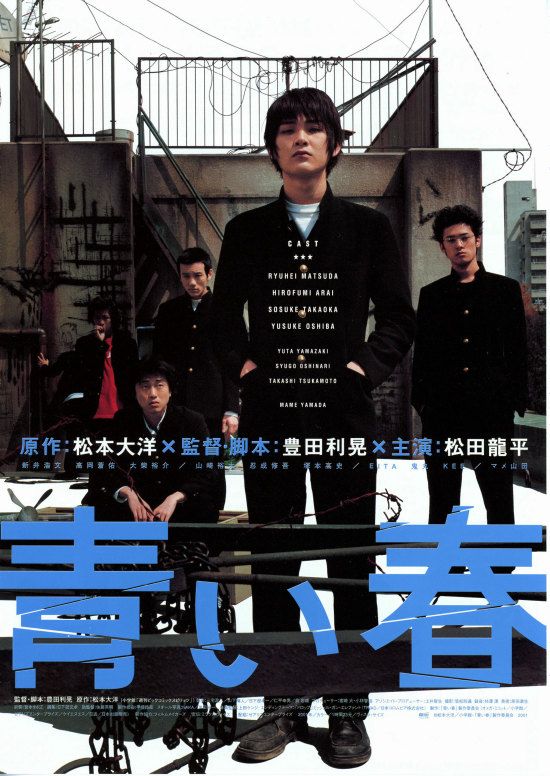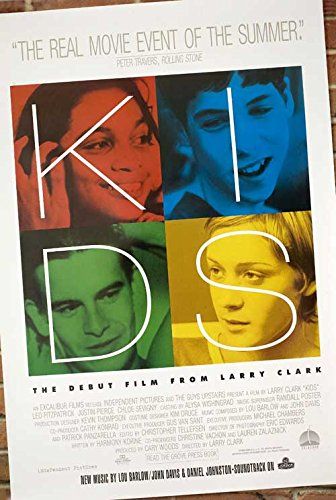 H
I believe and movies that I believe.
&
All Work
Movie
Commercial
Tarzan × velox × Univ.NIHON
Sports, 2019
アクティブ・ライフスタイル・マガジン『Tarzan』にて、プレワークアウトドリンク「velox」の紹介するプロモーションビデオ。ドリンクを採用している日本大学駅伝部の選手たちにインタビュー及び練習風景の撮影を行った。記事のための取材と並行しての映像撮影のため、インタビューの発話内容などフレキシブルに対応する必要があり、また当日の練習も天候によってメニューが変わるなど、不確定要素を想定しつつ撮影を準備した。結果的に、本作を構成するに充分な撮れ高を確保することができた。具体的には、3台のカメラを流動的に配置することで、(例えば、インタビュー撮影と並行して練習風景を撮影するなど)展開力のある構成にもっていくことができた手ごたえがある。
A promotional video introducing the pre-workout drink "velox" in the active lifestyle magazine "Tarzan". We interviewed players of Nihon University Ekiden who are using drinks and took pictures of practice scenes. Since the video shooting is done in parallel with the interview for the article, it is necessary to flexibly respond to the content of the utterance of the interview, and the shooting will be prepared while assuming uncertain factors such as the menu changing depending on the weather during the practice did. As a result, I was able to secure enough shooting height to compose this work. Specifically, by arranging the three cameras in a fluid manner, it is possible to get a structure that has development potential (for example, shooting practice scenes in parallel with interview shooting).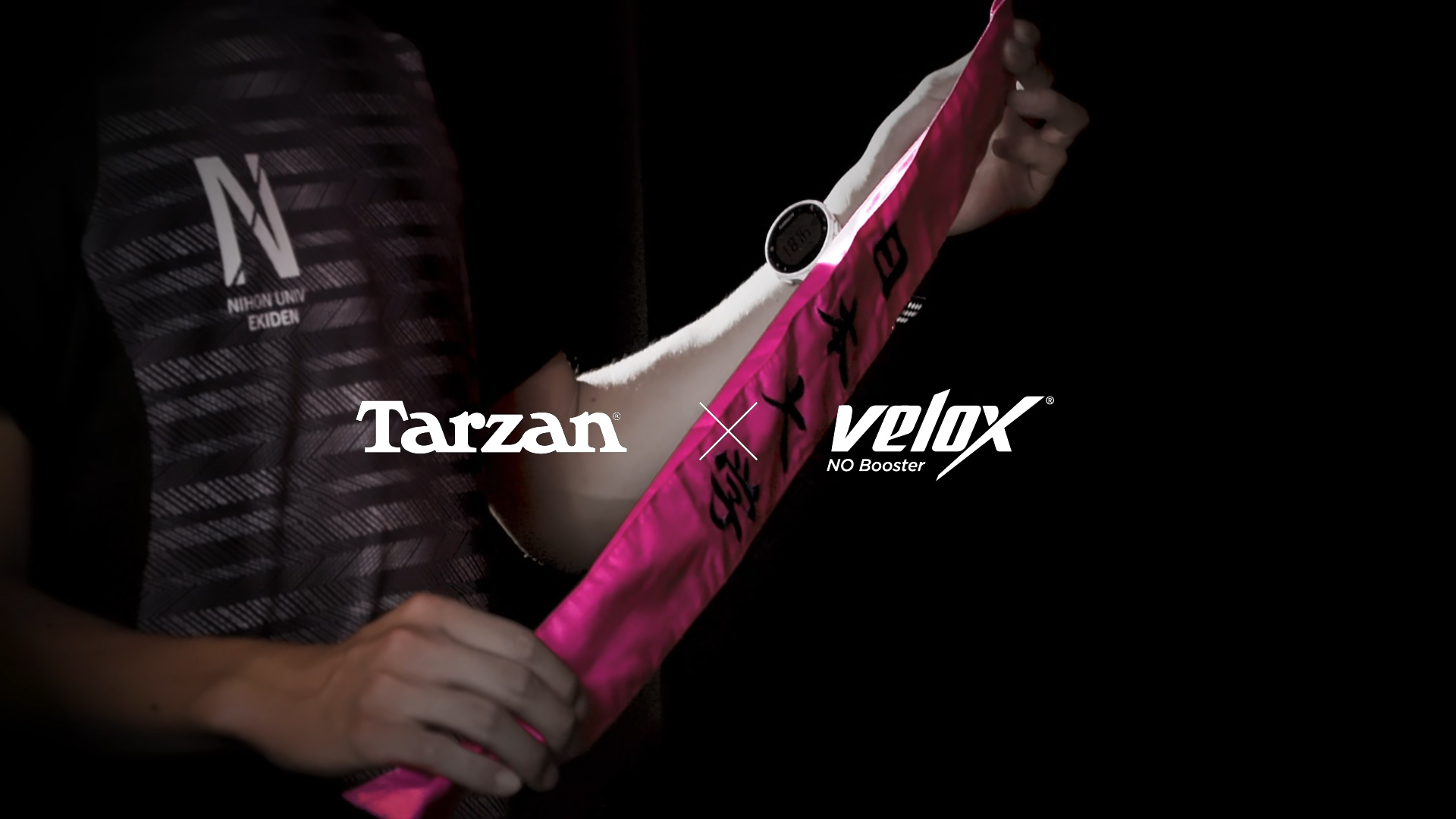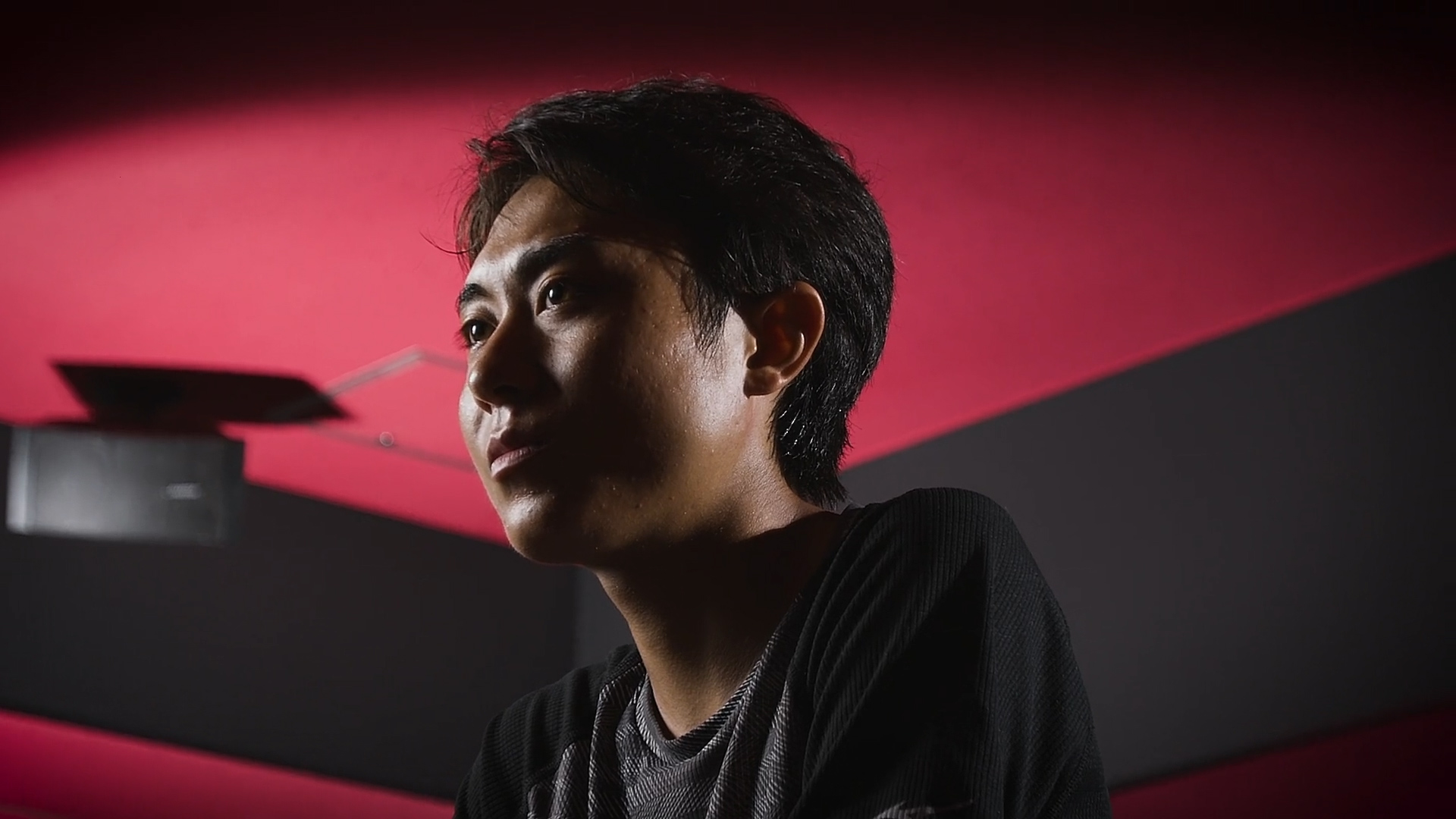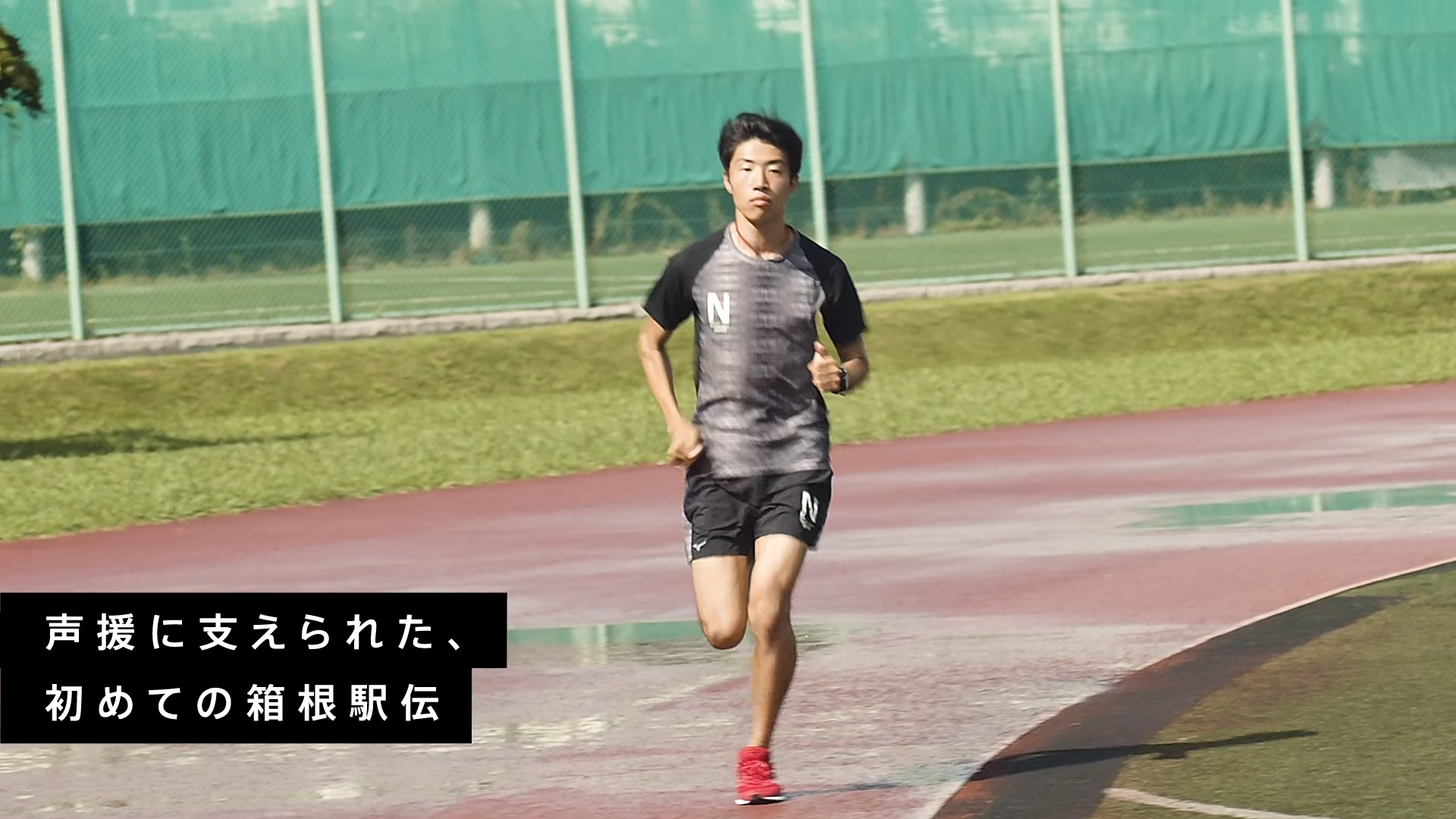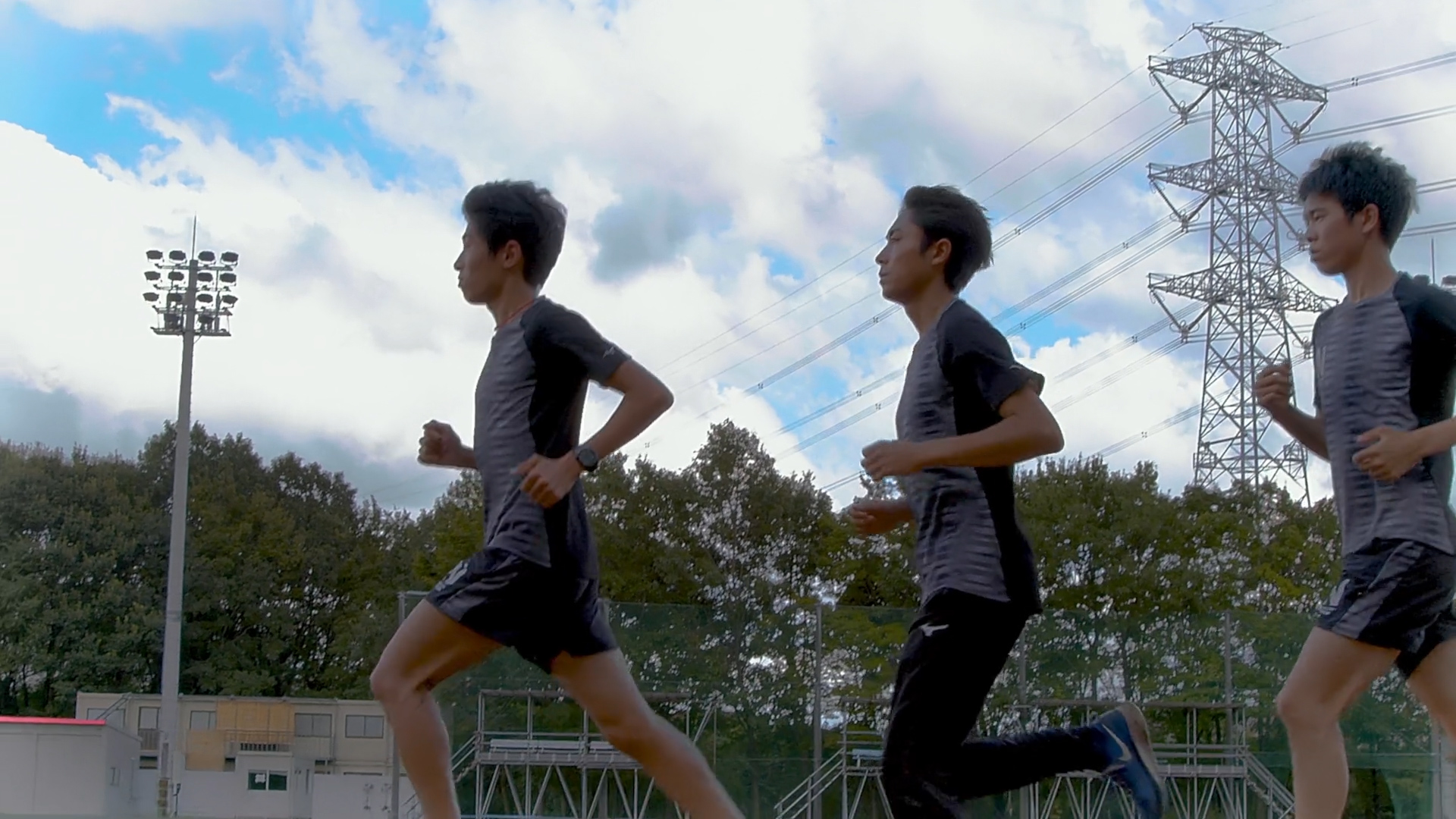 Tarzan × velox × Univ.NIHON
Date:2019.10
Type:Sports, Documentary, Promotion

Director:HOMURA Yoshikazu
Cinematography:INOUE Keisuke, YAMASHITA Tomoya
Art Direction:bpm60
Motion Graphics:ARAI Masakazu
Music Comporser:TAMADA de Niro
Edit : AloeTaro

Production:and319
CL:株式会社マガジンハウス