布村喜和 / 映画監督
Yoshikazu Homura / Film Director
About
3月19日生まれ。山口県出身。大阪芸術大学映像学科卒。 2017年3月19日、HOMURA & a 319 Filmworks Blue 設立。シネマトグラフ発明に始まる"相対的なる映画史"と、 インディペンデント映画やアートフィルムが接近を試みる"絶対的なる映画史"。 広い世界と無限の観客、しかし、自己の所在は依然として分からない。 ただ、映画をつくりつづける。生きている。
Born March 19th. I am from Yamaguchi Prefecture. He graduated from Osaka University of Arts and Sciences. On March 19, 2017, HOMURA & a 319 Filmworks Blue was founded. "Cinematograph" Relative movie history starting with invention, "absolute movie history" where independent films and art films try approaching. Wide world and infinite audience, but I still do not know where I am. However, he continues to make movies. I am still alive, today.
Award
DAIGEI FILM AWARDS 2013 上映
ぴあフィルムフェスティバル2014 1次審査通過
日本芸術センター 第六回映像グランプリ 本選上映
第3回 三軒茶屋映像カーニバル 奨励賞受賞
(映画監督・松井良彦氏 選出)
YCAM10th FILM by MUSIC
「架空の映画音楽の為の映像コンペティション」入選
(音楽家・坂本龍一氏 選出)
DAIGEI FILM AWARDS 2013
 / Screening
PFF 2014
 / First pass judging
The 6th Video Grand Prix of the Japan Art Center
 / Screening
The 3rd sangenjaya cinema carnival
 / Incentive Award (Yoshihiko Matsui selected)
YCAM 10th FILM by MUSIC
"Video Competition for Fictitious Film Music"
 / Winning (Ryuichi Sakamoto selected)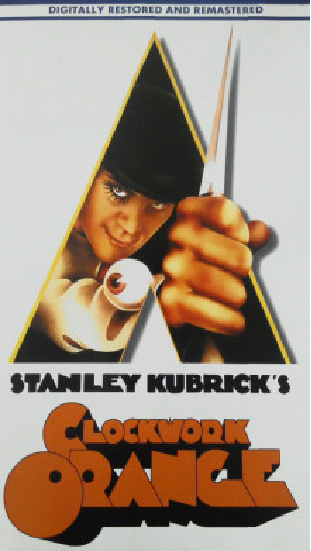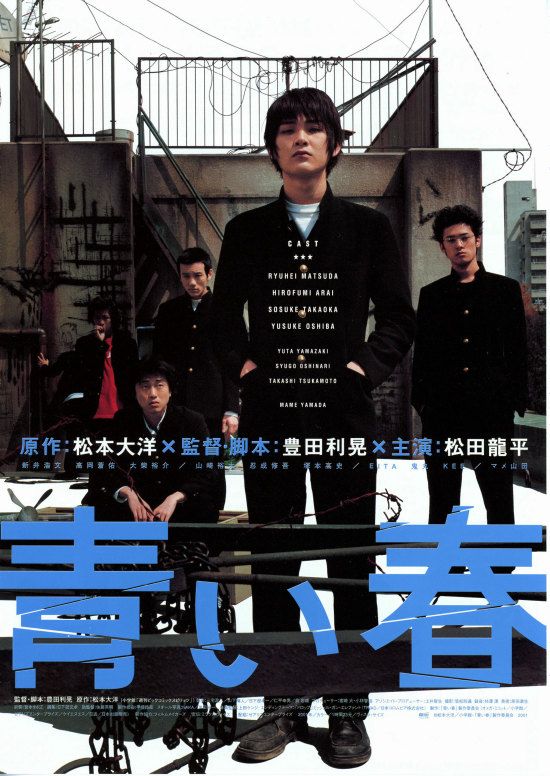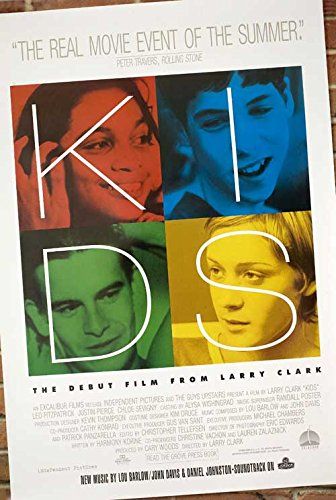 H
I believe and movies that I believe.
&
All Work
Movie
Commercial
RAK
Art Film, 2016
「RAK」(2015/44min./Japanese/Supenatural essay)
 2015年・夏、書き下ろした台本とともに海に川に山へと、仲間とともに分け入った。中編劇映画として結実した本作だが、その実はサーフ映画の金字塔・「エンドレス・サマー」と同じイメージの源泉。真夏の白昼夢とドキュメントが肉迫する。
───あらすじ
「正直な人は常に子供です」 – ソクラテス
 文筆家の男が夢を見た。太陽の光が夢を照らす。男たちは真夏の海に集まってゆく。白日の下で現世と夢が真っ白に重なってゆく。すべてが白んだ時、遠い虚空が口を開ける。男たちの歌声が遠くで聞こえた。
───解説
(以下、2015年3月22日執筆『RAK』序文ママ)
世界はどんどんと加速している。テクノロジーの時代は隆盛を極め、あらゆるものが便利に、正確に、加速してゆく。
   わたしはまだ、映画の分野において、この加速度的発展への回答はなされていないと考えている。 つまり、クラブ音楽フェスなどでは、電子音楽は独自の発展を形成し、EDMというジャンルを築き上げた。さらに音楽シーンにおいては、インターネットによるグローバル化と音楽ストリーミングが市民権を得たことにより、ごく自然な川の流れのように、ゆるやかにおだやかに、ただ確実に大きな変化を生み出されている。ことに、このような事柄は映画において、もっとも苦手とするものである。つまり、デスクトップミュージックなどと言われる電子音楽においては、孤独な卓上での創作が、多数の人々でひしめく会場に直結する。それに比べると映画は、大人数で、多くのお金と時を費やし、ときには人間、ときには自然との対立をくりかえす。完成させることがまず大きな壁となる映画づくりにおいて "変化・実験" は、やはり後回しにせざるを得ないだろう。
   しかし、元来映画というものは "今" と共に在り続けてきたものだと、私は考えている。その時々の文化風習・世情、あらゆる "今" をすべての映画は映し続けてきているはずである。"今" の撮影をしなければ(カメラをまわさなければ)、映画は紡がれないのである。では、この高度かつ加速したテクノロジーの時代に、われわれは映画に何を求めるのか、映画にはどうあってほしいのか。さらには、"今"のわれわれを差し置いて、これから映画を消費してくれる"未来"に、どんな映画を届ければいいのだろうか。
映画においてフィルムとデジタルの転換は大きな波だったとされる。しかし、本当にそうなのだろうか。もし大きな波だったとすれば、"今"のわれわれは本当にその波を乗りこなしていると言えるだろうか。はたまた、その波に乗りこなしているようで、他動的に渦巻きに飲み込まれているだけではないのか。わたしは映画、とりわけ国内の映画において"変化・実験"が圧倒的に欠如していると感じている。これは、先述の通り映画の成りたちの問題上、リスクを避けなければならないため当然であろう。しかし、自主映画・学生映画はそのリスクを追う必要が一切ないと言える。自主制作とは、本来、変化の宝庫、実験の連続であるべきである。デジタル時代のこれからの、未来の映画史の構築には、アマチュアのもたらすイノベーションに委ねられいると、私は信じている。
   いつまでも、総合芸術の座が保証されているとは限らない。いつまでも、大衆娯楽として愛され続けるとは限らない。変化と実験。成功と失敗。そうして、未来につなぐべきものがあるはずである。もちろん、懐古主義者や、夢想家として愚痴をこぼしたところでは、何も始まらない。不誠実で誠実な、そんな葛藤あるリアリスト達が紡ぎ出す物語…。それが映画であり、本作における私の心の初動でもある。
In the summer of 2015, with the script written down, it was divided into the sea, the river, the mountain and the rest. Although this work has come to fruition as a feature film, it is in fact the source of the same image as the surf movie's monument, Endless Summer. Midsummer day dream and documents get imminent.
───Synopsys
"An honest man is always a child" – Socrates
A librarian 's man dreamed. The light of the sun shines a dream. The men gather in the midsummer sea.Under the white day the dreams of this world overlap pure white. When everything is whitish, distant void opens your mouth.The singing voice of men was heard far away.
───Commentary
The world is rapidly accelerating. The era of technology will rise prominently, everything will accelerate conveniently and accurately.
   I still believe that no response to this accelerated development has been made in the field of movies. In other words, in the club music festival etc., electronic music formed its own development, and built a genre called EDM.
In addition, in the music scene, globalization and music streaming on the Internet gained citizenship, so that like a very natural stream of rivers, gently and mildly, a big change is definitely created. Especially, such things are one of the weakest in movies. In other words, in electronic music which is said to be desktop music etc., creative work on a solitary desk is directly connected to the venue where many people crowd. Compared to that, the movie is large in number, spending a lot of money and time, sometimes with human beings, sometimes with conflicts with nature. In "Creating a movie, which is a major barrier to completing," change and experiment "will be forced to postpone as well.
   However, I think that movies originally had been in existence with "now". Cultural customs and circumstances at that time, every "now" should have been projecting all the movies. If you do not shoot "now" (if you do not turn the camera), the movie will not be spun. So, in the era of this advanced and accelerated technology, what do we want from the movies, what do you want the movies to do? Furthermore, what kind of movies should be delivered to the "future" that will consume the movie from now on behind the "now"?
Film and digital conversion in movies is said to have been a big wave. But is it really so? If it were a big wave, could we say that "we" really are getting on that wave? Moreover, it seems to be riding on that wave, is not it just being swallowed swirlingly passively? I feel that "change / experiment" is overwhelmingly lacking in movies, especially in domestic movies. This will be natural as it is necessary to avoid risks due to the problem of movie formation as mentioned above. However, independent movies and student movies do not need to follow the risk at all. Originally, it should be a treasure trove of changes, a series of experiments, originally. I believe that it is left to the innovation that amateurs bring in the future of the future movie history in the digital age. Forever the general art position is not guaranteed. It will not always be loved as popular entertainment forever. Change and experiment. Success and failure. And there should be something to be connected to the future.
   Of course, nothing begins in a place where biting as a nostalgic or a dreamer. An insincere and sincere story that the conflicting rear lists spin… That is a movie, it is also the beginning of my heart in this work.
RAK
Date:2015
Running time:44min.
Type:Japanese, Supenatural essay
Screenplay & Director:HOMURA Yoshikazu
Cinematography:SUGANO Keisuke
Edit:AloeTaro
Title Design:ASANO Takamasa
Act:HOMURA Yoshikazu, REO, AKIYAMA Tetsujiro, ASANO Takamasa, KUNISHIGE Tatsuya, TAHARA "The World" Kenichi
Production : and319