布村喜和 / 映画監督
Yoshikazu Homura / Film Director
About
3月19日生まれ。山口県出身。大阪芸術大学映像学科卒。 2017年3月19日、HOMURA & a 319 Filmworks Blue 設立。シネマトグラフ発明に始まる"相対的なる映画史"と、 インディペンデント映画やアートフィルムが接近を試みる"絶対的なる映画史"。 広い世界と無限の観客、しかし、自己の所在は依然として分からない。 ただ、映画をつくりつづける。生きている。
Born March 19th. I am from Yamaguchi Prefecture. He graduated from Osaka University of Arts and Sciences. On March 19, 2017, HOMURA & a 319 Filmworks Blue was founded. "Cinematograph" Relative movie history starting with invention, "absolute movie history" where independent films and art films try approaching. Wide world and infinite audience, but I still do not know where I am. However, he continues to make movies. I am still alive, today.
Award
DAIGEI FILM AWARDS 2013 上映
ぴあフィルムフェスティバル2014 1次審査通過
日本芸術センター 第六回映像グランプリ 本選上映
第3回 三軒茶屋映像カーニバル 奨励賞受賞
(映画監督・松井良彦氏 選出)
YCAM10th FILM by MUSIC
「架空の映画音楽の為の映像コンペティション」入選
(音楽家・坂本龍一氏 選出)
DAIGEI FILM AWARDS 2013
 / Screening
PFF 2014
 / First pass judging
The 6th Video Grand Prix of the Japan Art Center
 / Screening
The 3rd sangenjaya cinema carnival
 / Incentive Award (Yoshihiko Matsui selected)
YCAM 10th FILM by MUSIC
"Video Competition for Fictitious Film Music"
 / Winning (Ryuichi Sakamoto selected)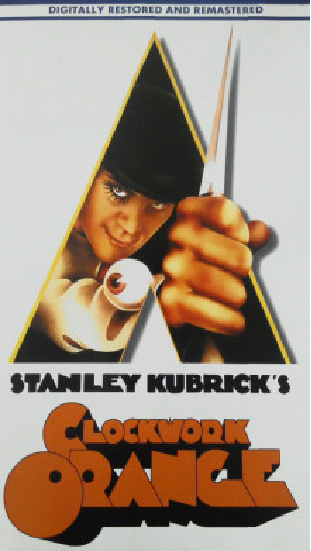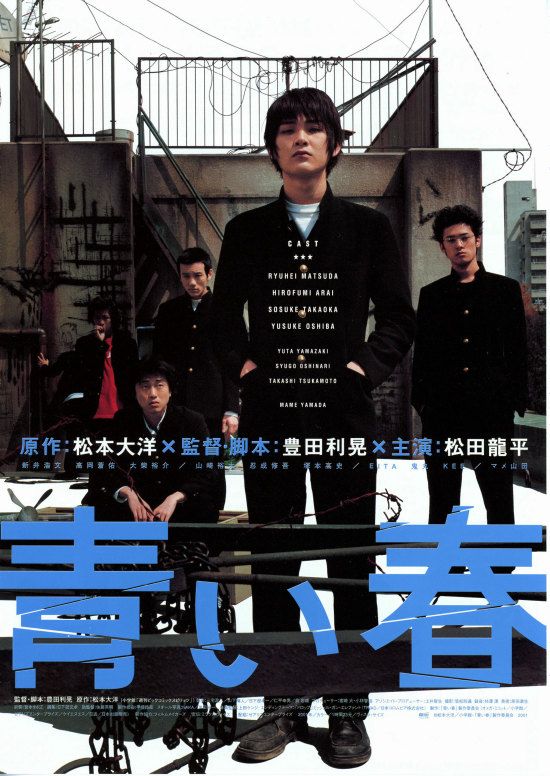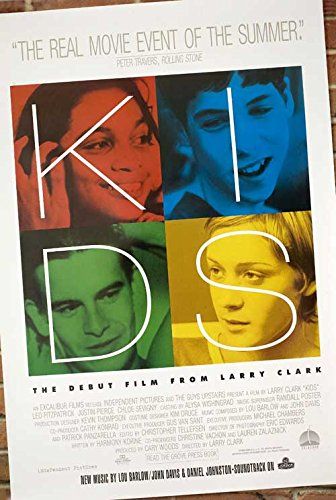 H
I believe and movies that I believe.
&
All Work
Movie
Commercial
Kunishige Engineering
Documentary, 2017
山口県柳井市にあるオートバイ専門ガレージ・Kunishige Engineeringのプロモーションビデオ。整備士・ガレージオーナーである国重達也さんがDIYで仕上げたガレージは、1階が作業場としてオートバイの旧車を中心にカスタムや整備を行うスペースとなっている。2階は事務所兼バイク好きの仲間やお客さんのためのサロンスペースとして仕上げられている。
   撮影日も朝から晩まで、1階の作業場で一心に旧車の整備を行っていた。折に触れてお客さんやバイク仲間がたずねてくると、手を止めて2階の事務所でコーヒーを飲んだり。バイクの疾走感とは打って変わって、整備するその姿はとても牧歌的であったのが印象に残った。オートバイ、乗用車、農機具などモーターにまつわる機械の、整備・販売・カスタムのご用命はぜひKunishige Engineeringまで!
A promotional video for Kunishi Engineering, a motorcycle garage in Yanai City, Yamaguchi Prefecture. The garage finished by DIY by mechanic and garage owner Tatsuya Kunishige is a space where the first floor is a space for customizing and servicing old motorcycles. The second floor is a salon space for office and motorcycle enthusiasts and customers. From the morning to the evening of the filming day, the old car was maintained at the first floor workshop. Occasionally, customers and bike friends ask and stop and have a coffee at the office on the second floor.
   I was impressed with the sprinting feeling of the bike, and its maintenance was very idyllic. For maintenance, sales, and custom orders for motors such as motorcycles, passenger cars, and farm equipment, please contact Kunishige Engineering!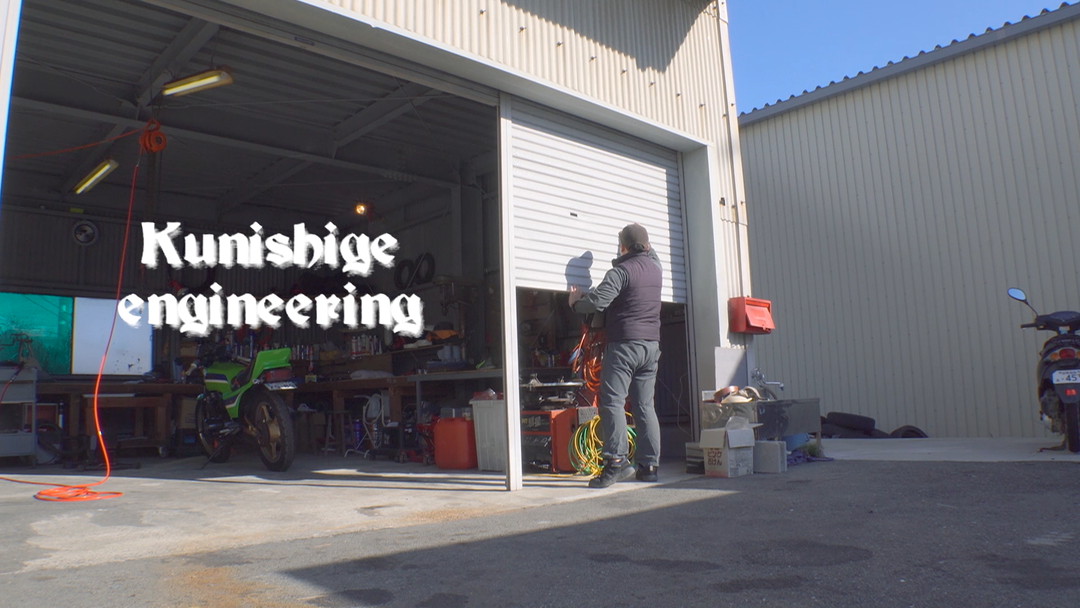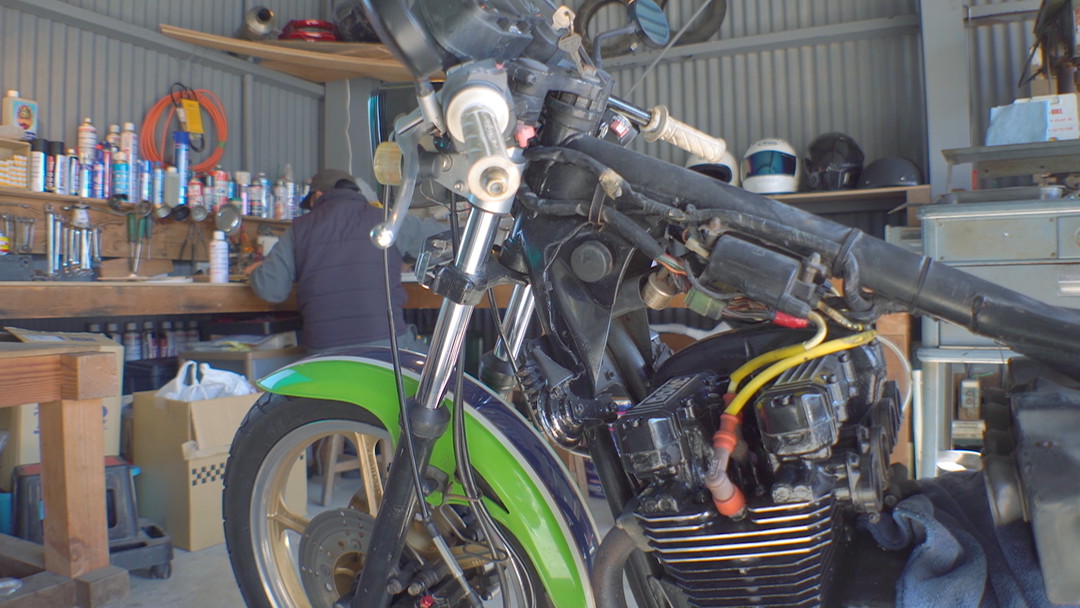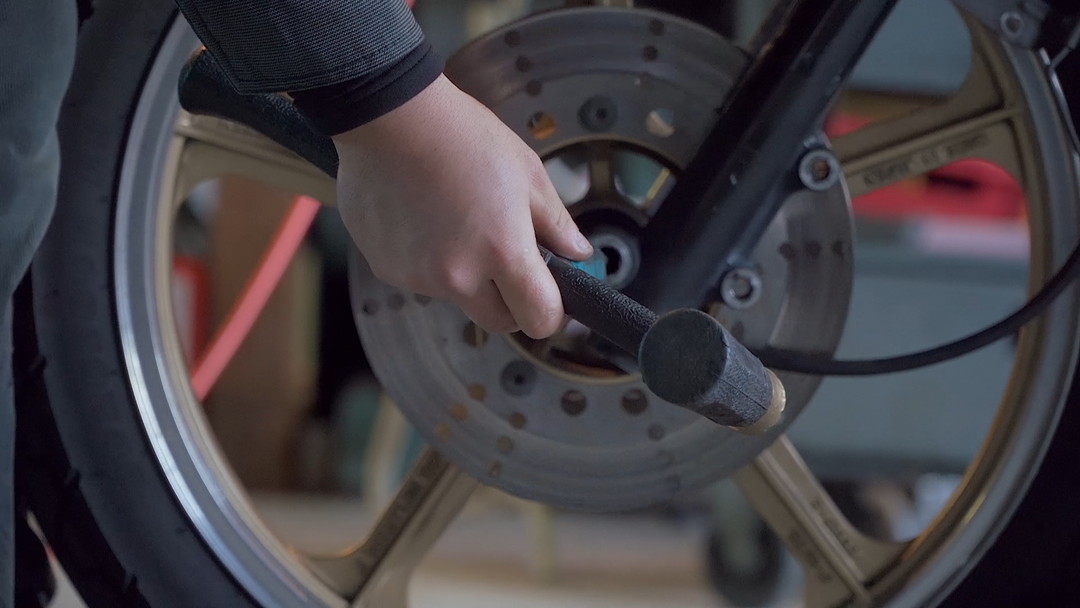 Kunishige Engineering
Date:2017.03
Type:Lifestyle, Documentary, Promotion

Director:HOMURA Yoshikazu
Cinematography & Edit:AloeTaro

Production:and319
CL:Kunishige Engineering