布村喜和 / 映画監督
Yoshikazu Homura / Film Director
About
3月19日生まれ。山口県出身。大阪芸術大学映像学科卒。 2017年3月19日、HOMURA & a 319 Filmworks Blue 設立。シネマトグラフ発明に始まる"相対的なる映画史"と、 インディペンデント映画やアートフィルムが接近を試みる"絶対的なる映画史"。 広い世界と無限の観客、しかし、自己の所在は依然として分からない。 ただ、映画をつくりつづける。生きている。
Born March 19th. I am from Yamaguchi Prefecture. He graduated from Osaka University of Arts and Sciences. On March 19, 2017, HOMURA & a 319 Filmworks Blue was founded. "Cinematograph" Relative movie history starting with invention, "absolute movie history" where independent films and art films try approaching. Wide world and infinite audience, but I still do not know where I am. However, he continues to make movies. I am still alive, today.
Award
DAIGEI FILM AWARDS 2013 上映
ぴあフィルムフェスティバル2014 1次審査通過
日本芸術センター 第六回映像グランプリ 本選上映
第3回 三軒茶屋映像カーニバル 奨励賞受賞
(映画監督・松井良彦氏 選出)
YCAM10th FILM by MUSIC
「架空の映画音楽の為の映像コンペティション」入選
(音楽家・坂本龍一氏 選出)
DAIGEI FILM AWARDS 2013
 / Screening
PFF 2014
 / First pass judging
The 6th Video Grand Prix of the Japan Art Center
 / Screening
The 3rd sangenjaya cinema carnival
 / Incentive Award (Yoshihiko Matsui selected)
YCAM 10th FILM by MUSIC
"Video Competition for Fictitious Film Music"
 / Winning (Ryuichi Sakamoto selected)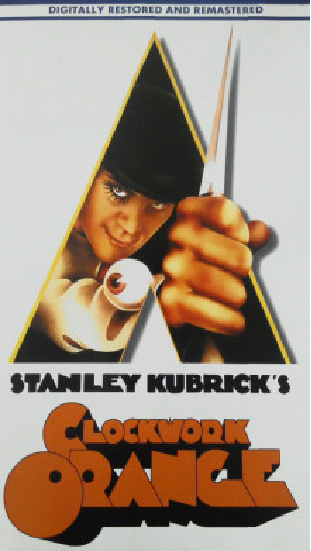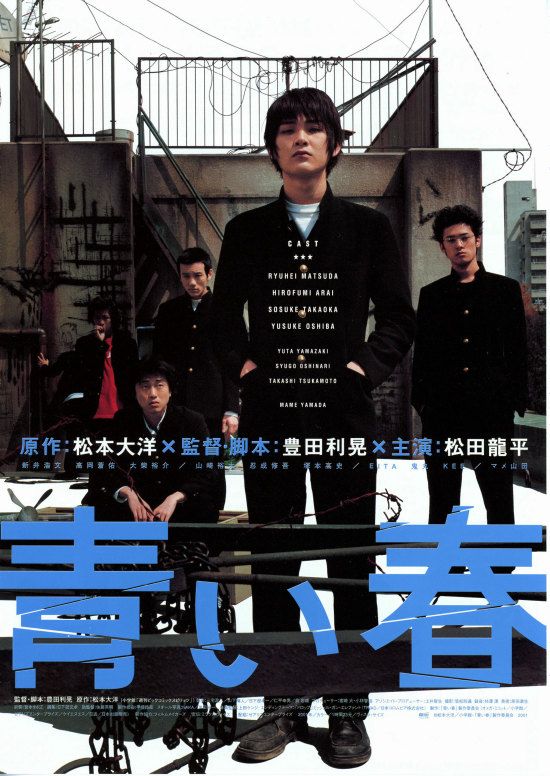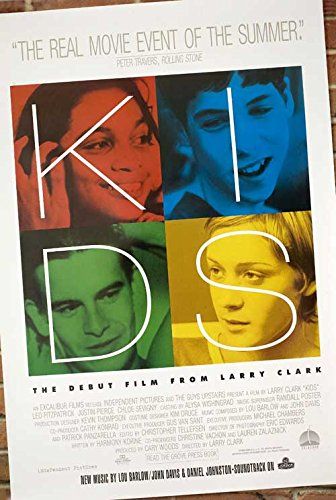 H
I believe and movies that I believe.
&
All Work
Movie
Commercial
SHONAN BELLMARE vs Atletico Paranaense
Sports, 2019
2019年8月8に神奈川県で開催されたサッカーの国際マッチ「湘南ベルマーレ vs アトレチコ・パラナエンセ」のプロモーションビデオ。OPアニメーションやテロップのモーショングラフィックはARAIさんが担当。今回のプロモーションでは湘南ベルマーレ側へのインタビュー及び練習風景の撮影、試合の撮影を行った。プロサッカーの撮影は本作が初めての中で、特に試合映像の撮影では多くの学びがあった。
   映画やドラマ作品、ミュージックビデオはもちろんプロモーションビデオに関しても、多くの場合で撮り直しが可能である。ある1テイクに納得がいかなければ、2テイク目と回数を重ねることができる。他方で、ドキュメンタリー映像や取材映像では、その場限りの1回性により注意深く目を凝らす必要が生じる。そのレイヤーのさらに上に、1回性が煮詰まっているスポーツ映像の世界があった。特にサッカーでは、ボールを中心にめまぐるしく試合が展開する。コーナーキックなどのセットプレーですら、一瞬のもつれから想像もつかない展開が次に起きたりする。そのことを身をもって体感できた。
   多くの場合、撮影者の技量というと撮影された映像や写真の仕上がりがそれを語ることが多い。しかし、スポーツ映像においては中継から報道まで、さまざまな使われ方を想定し、試合中は集中力を切らすことなく終始撮影に徹する必要がある。ミュージシャンのライブ映像も同様の感覚を抱くが、幸いこちらは音楽という共通磁場のようなもののおかげで、会場と一体となり次の展開に気を配ることができる。しかし、スポーツ競技となるとその競技を知っているだけではまるで足りない。遠景からピッチ全体を見渡しながら、指示を出す撮影監督(と呼ぶのだろうか?)が必要だろう。被写体を誰にしておくか、画角はどれほどにしておくか、指示をする者とカメラをオペレートする現場の者。そのチームワークは、サッカーに勝るとも劣らない習熟した者が紡ぐことのできる時間だろう。
Promotion video of the international soccer match "Shonan Bellmare vs Atletico Paranaense" held in Kanagawa Prefecture on August 8, 2019. ARAI is in charge of OP animation and motion graphics of telop. In this promotion, we interviewed Shonan Bellmare, shot practice scenes, and shot games. This was my first time shooting a professional soccer game, and I learned a lot from the shooting of match videos.
In many cases, it is possible to retake movies, drama works, music videos, as well as promotional videos. If you are unsatisfied with one take, you can repeat the number with the second take. On the other hand, in documentary video and interview video, it is necessary to pay close attention due to the one-time ad-hoc process. On top of that layer, there was a world of sports video where the one-time character was overwhelmed. Especially in soccer, the game develops rapidly around the ball. Even in a set play such as a corner kick, a momentary tangle can lead to unimaginable developments. I was able to experience it myself.
In many cases, the skill of the photographer often refers to the finish of the video and photos taken. However, in sports video, it is necessary to assume various uses from broadcasting to reporting, and it is necessary to focus on shooting from beginning to end without losing concentration during the game. Live images of musicians have the same feeling, but fortunately, thanks to the common magnetic field of music, we can keep an eye on the next development by integrating with the venue. However, when it comes to sports competitions, it is not enough to know the competition. It is necessary to have a cinematographer (call it?) Who gives instructions while looking at the entire pitch from a distant view. Operate the instructor and the camera as to who the subject is and how wide the angle of view is.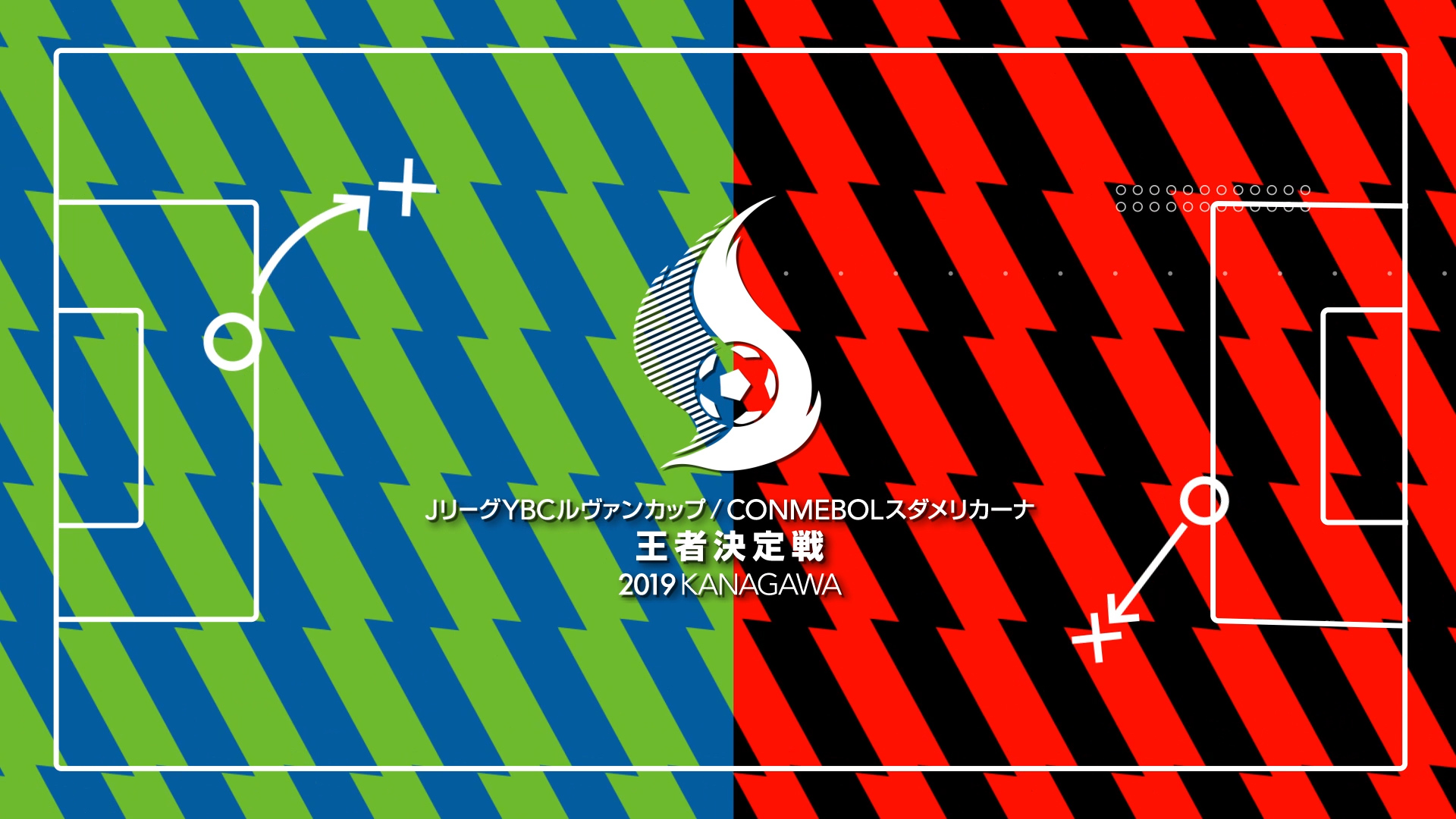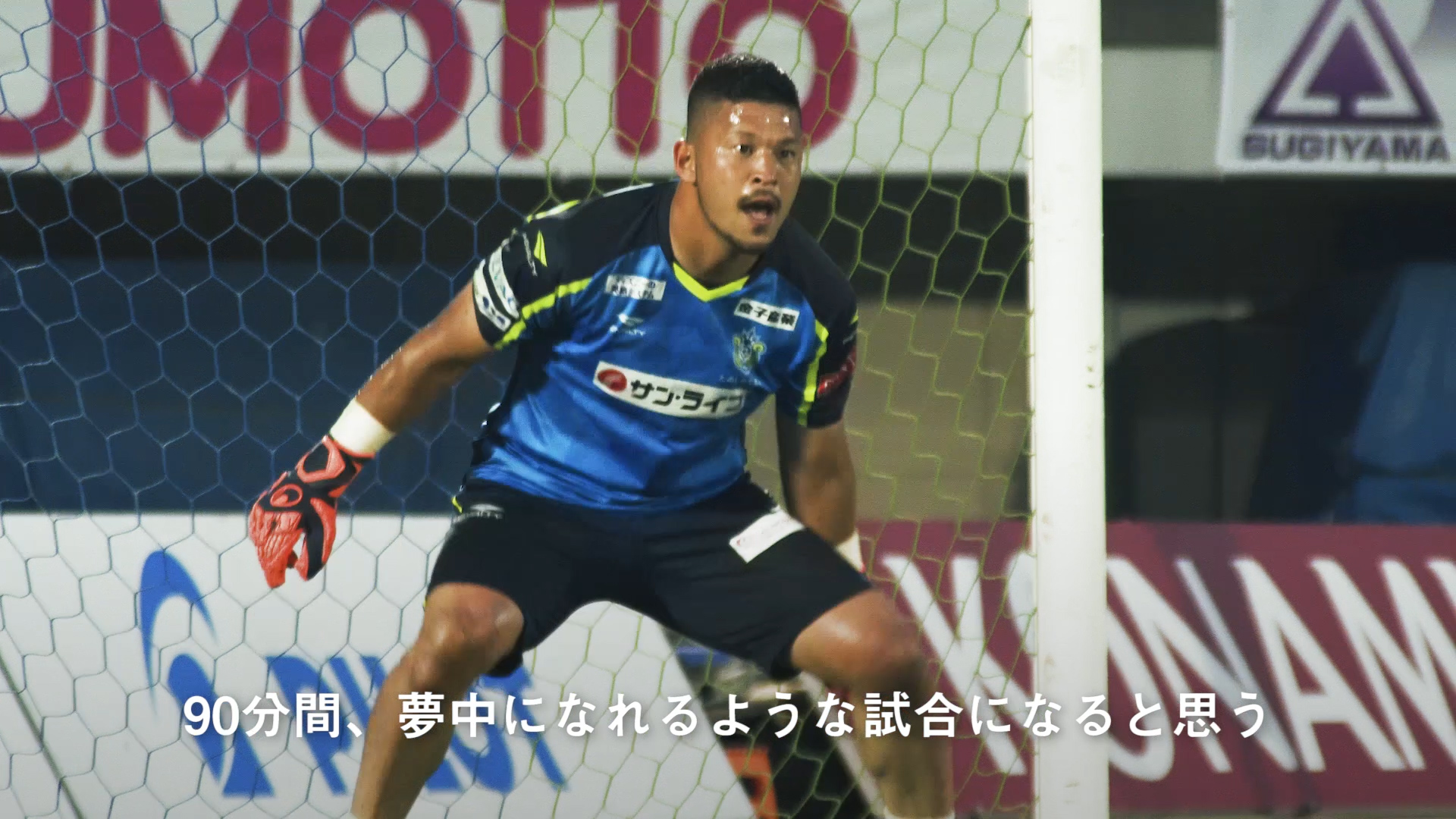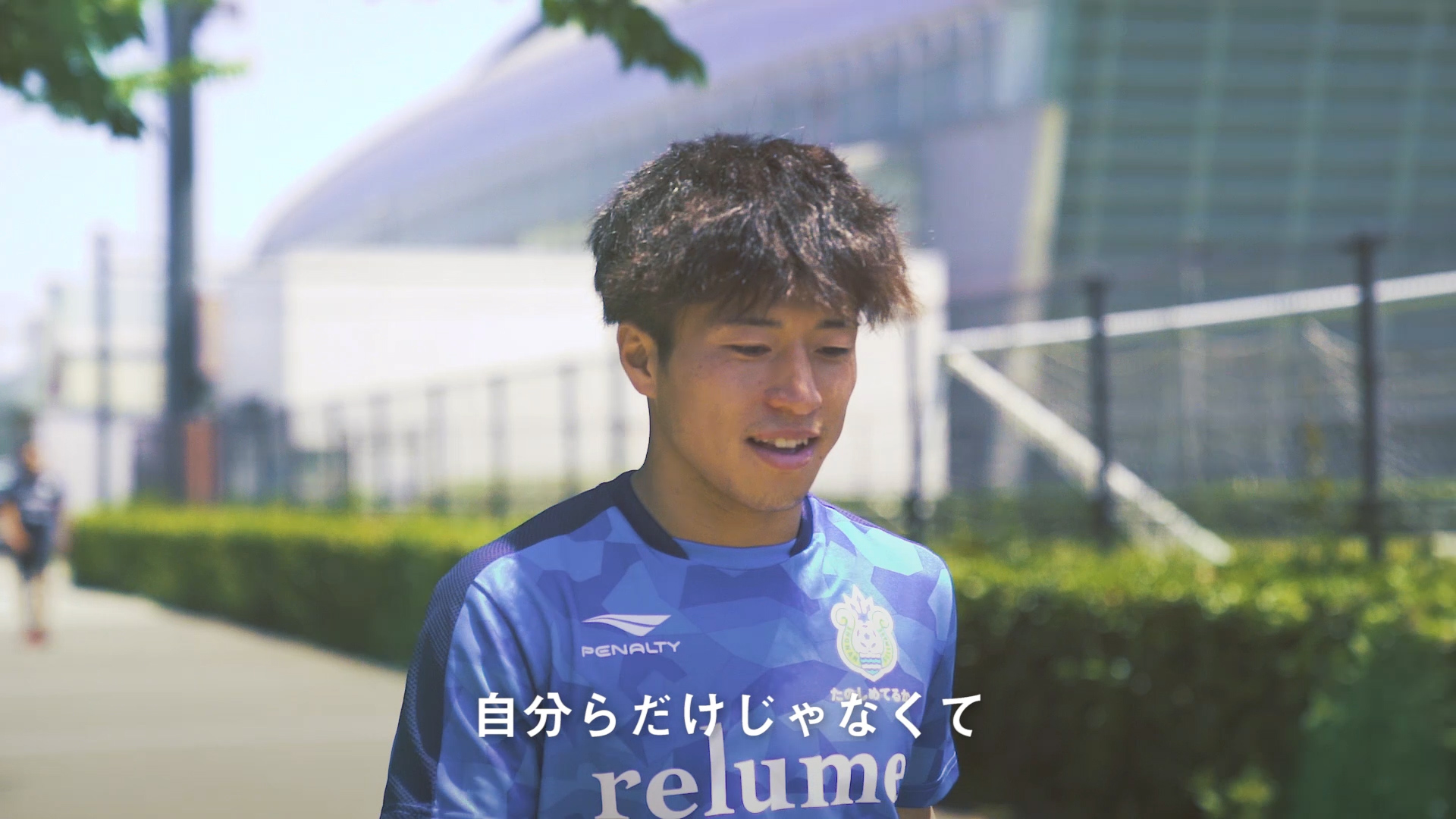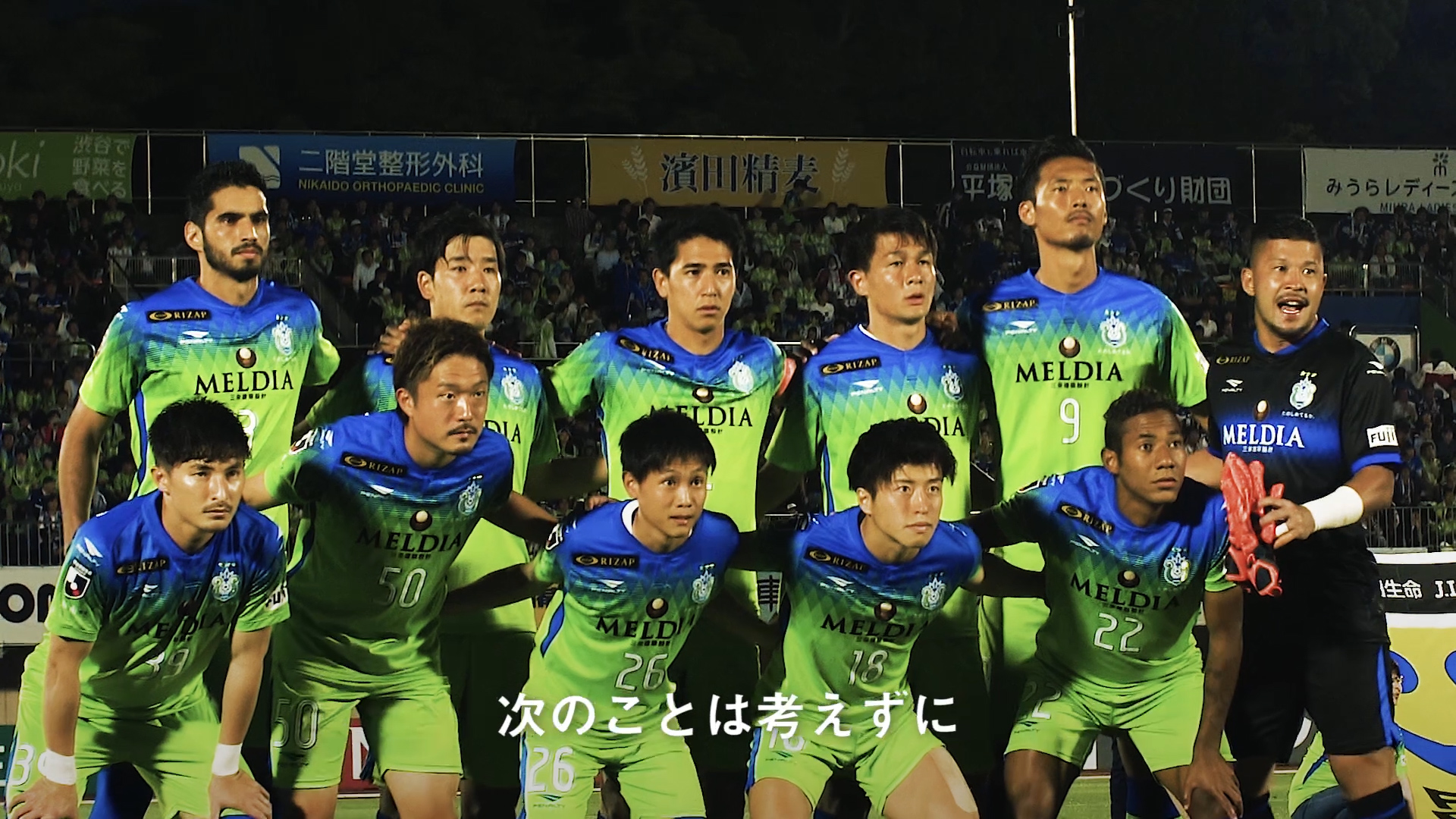 SHONAN BELLMARE vs Atletico Paranaense
Date:2019.08
Type:Sports, Promotion

Director:HOMURA Yoshikazu
Camera:AloeTaro, YAMASHITA Tomoya
Motion Graphic:ARAI Masakazu
Edit:Aloetaro
Sound Mix:TAMADA De Niro

Production:SQUAD inc., and319
CL:公益財団法人日本サッカー協会/Japan Football Association (JFA)